INFINITI Auto Loan vs. Auto Lease in Summit, NJ, Near Westfield & Livingston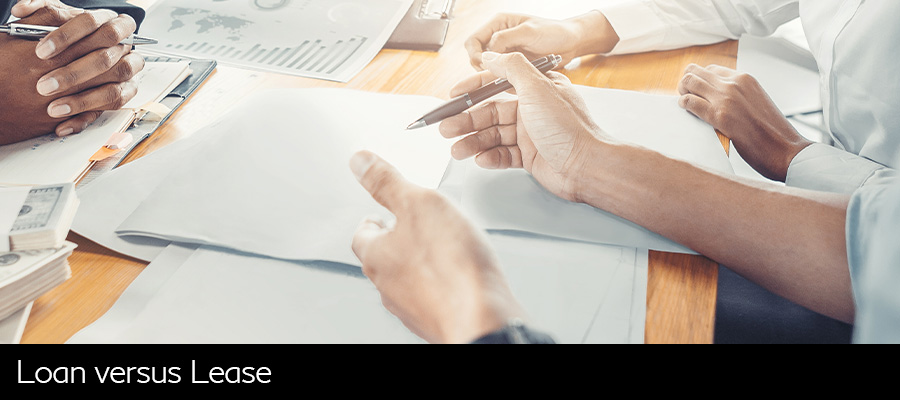 INFINITI Auto Loans vs. Auto Lease in Summit, NJ, Near Westfield & Livingston
Whether you're looking for a lease or an auto loan, Douglas INFINITI in Summit, NJ ‐ near Westfield, Livingston, and Scotch Plains, provides financial options that fit your budget. There are benefits to both, and it's important to choose the financing option that works best for you. No matter your decision, you can trust that the dedicated Douglas INFINITI Finance Department will guide you through the entire process, giving you unmatched peace of mind as you make your decision.
Leasing:

Leasing has become more and more popular among car buyers. With this option, you'll be able to drive a new INFINITI model at a lower cost. When your lease is up, you'll return the vehicle to the dealership in exchange for a new contract ‐ and a newer INFINITI. When you lease your ride, you'll likely enjoy the benefits of having lower monthly payments since the lease is a sort of rental lent out by the dealership. Even better, you can usually forego a down payment. When you choose to lease your INFINITI, you'll enjoy a ride that boasts the most up-to-date safety and technology features, so you're always ahead of the game. When it comes to servicing your new ride, you're in good hands. Because most leasing contracts usually last two or three years, your car's warranty will likely endure for the entirety of your agreement, so you'll have unmatched peace of mind when you take the wheel. Leasing requires drivers to follow a mileage limitation, so financing is best for drivers who won't be putting a lot of miles on their ride.
Financing:
If you're ready to make it official with your INFINITI, financing is the best option for you. When you make the decision to finance your ride, you'll make monthly payments that ultimately allow you to own your ride. While payments tend to be higher than lease payments, you'll have the flexibility of owning your vehicle, with no mileage limitations or contract restrictions. As a financee, you'll also have the ability to sell or trade in your ride, giving you buying power when you're ready for a new set of wheels. You'll also be able to make any upgrades or accessory updates to your ride, customizing it to make it your own.
No matter your budget or lifestyle, a new INFINITI is a possibility. We have financing options that cater to your needs, making it easy to get into the ride you've always wanted. Our Finance Department is eager to answer any questions you might have, and is excited to get you into an INFINITI you'll love.