Unfiltered Customer Testimonials
We're Not Perfect
As a business, to be recognized for great sales performance is an excellent accomplishment. However, what makes us most proud is our ranking in Customer service, not in how many cars we sell. That's why Douglas thrives with the "customer first" attitude. We do occasionally get less than perfect reviews, we're human! Although we can't promise perfection, we can promise that we will do all that we can to make it right for you. We always work hard to attain complete customer satisfaction, and our customers know it because they keep coming back. Learn more about why our customers say "I love Douglas!" Want to leave us a review? Click here to give us some feedback!
To read our unfiltered reviews, please click below.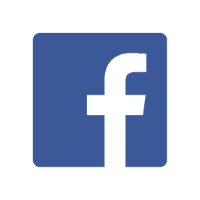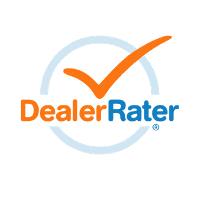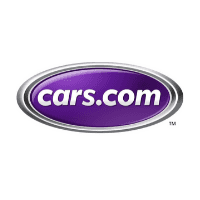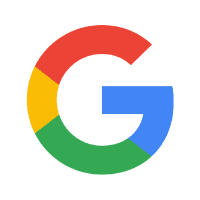 These guys are awesome. Great timing and communication. I will be back.
Best place ever for a new car !! Very Happy with my purchase.
Satisfied with professionalism and attitude of staff in this facility . Appreciate your work.Thank you guys
This is our 4th INFINITI and our salesperson, Stan, and Douglas INFINITI were a pleasure to work with. Courtesy, prompt, and professional are just a few of many words that I can use to describe our transaction with them. I would highly recommend!
Best INFINITI dealership in New Jersey. No other compares!
The staff and team at Douglas Inifiniti was truly exceptional! Personable and straightforward as well as efficient I had a great experience bringing my car in for a regular check-up and service. Glad to have them as a local touchpoint with a brand I love!
This was lease buyout and it went extremely well thanks especially to Mark and Gil,.
Luke Calder was our salesperson, and it was a nice experience with him. He was not a "pushy" salesman and took his time to show us the vehicle and answered all our questions. Luke and his team were wonderful to work with and I would recommend Douglas INFINITI in Summit, NJ. I was debating between an Audi and INFINITI and my experience at the Audi dealership was not a friendly one. So obviously I chose INFINITI.
I just want to express how convenient & expeditiously my vehicle is serviced at Douglas INFINITI. Anna Marie my service advisor goes above and beyond to keep me informed on the status of my vehicle, and always is so pleasant upon arrival and drop off of my vehicle. I have been to many different service centers in my lifetime, but this one ranks in the top of everyone. I always feel comfortable knowing they will service the vehicle quickly and efficiently and I am always provided a loaner when service is being performed. Thank you Douglas INFINITI and more specifically ...
Honest and reliable as always
Ann Marie is a true professional. Excellent experience as always here.
Walked in for tire pressure check. No complaints.
We had a great experince with Douglas INFINITI buying our first car and working with a great helping staff as well.
Very good service, comfortable waiting area
We were extremely happy with our experience in buying our first INFINITI. Our salesperson was a pleasure to deal with as well.
Spencer had me in & out for an oil/filter change tire rotation in no time flat. Great job !!
My car is awesome and their services was great and I do highly recommend them.
Luke Calder was such a pleasure to work with. I never thought I'd feel thar way about a car salesperson! But he was polite, personable, understood what I wanted and didn't try to over sell or push me in any other direction. I truly appreciate his professionalism. He made my car buying experience a great one. John in financing was also very pleasant and professional. Overall, a great experience.
Great customer service. I was passing through Summit and my car suddenly had a transmission light come up. I stopped by to simply ask if it was safe to continue driving. The service team went above and beyond. They scanned the system and verified it was just a misfire. I would drive out of my way to have my car serviced there!
The assistant director Ann at the service department is a blessing truly. She offered so much help on my issue. From pricing to a loaner! I'd like to thank all of the staff for a great experience, and I can say its refreshing to finally find a dealership with honesty and integrity.
---